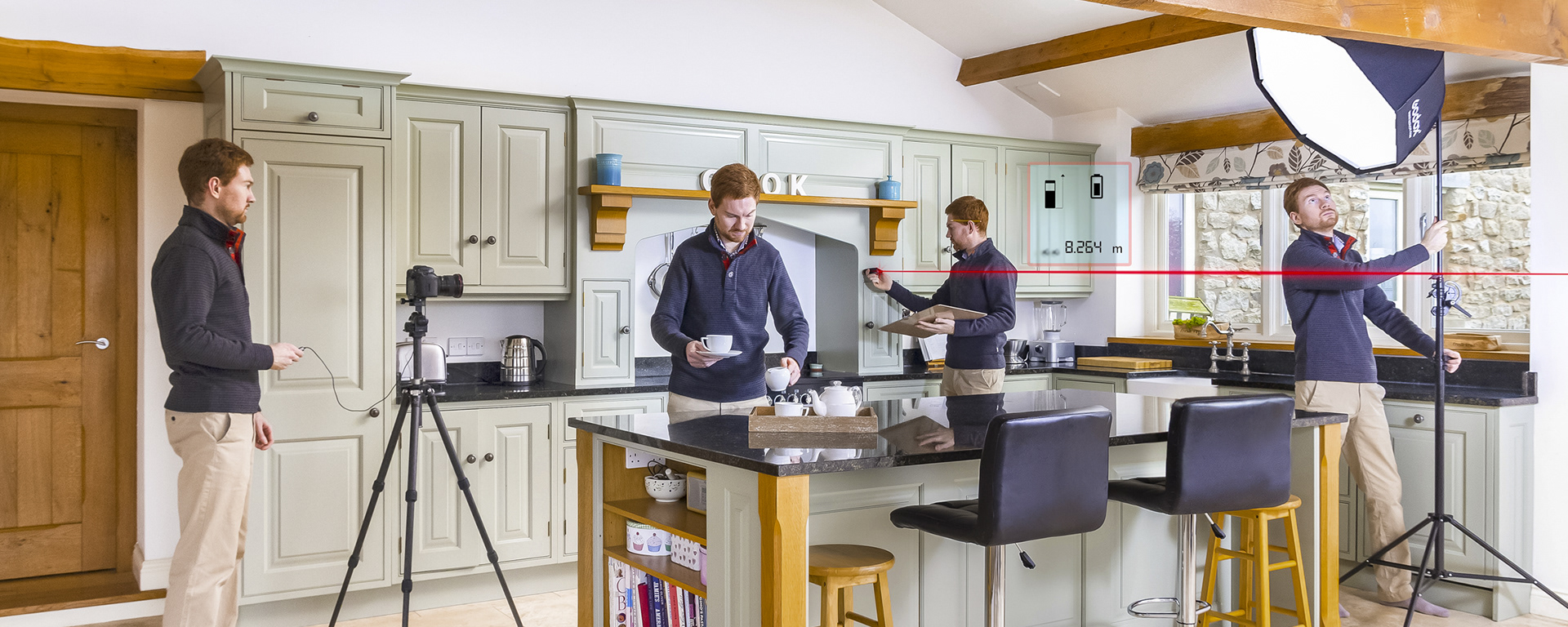 Property photography is about more than just your standard interior and exterior photography. In fact most of the time, that is only a small part of an appointment.
With properties of an

y age, size, condition or price, professional photography shows what's on offer in the best light possible. High end luxury interiors deserve being shown off in images as good as the spaces themselves, while doer-uppers benefit from clear imagery that gives viewers the easiest idea of the current condition of the building.
I am also an expert at using my photography to show how spaces link together, to help people understand the flow of a home along with the floor plan. The best property photography is just as much about portraying a lifestyle as it is about standard room imagery. Buying a home can often be about the feeling you get when viewing it, so to start that positive process off from the online listing is a great head start.
Having one home professionally photographed is one thing, but building on the ability to offer customers that service through me can also attract more clients to your business who recognise your commitment to the best customer service and the best marketing materials for your listings. Word of mouth is key for local businesses, and professional photography can get people talking really positively to their friends and family about your company.
Appointments are flexible, and image turnaround times are fast - usually within 24 hours.
To get properties looking their ver

y best, property staging is i

ncluded at no extra cost. I take time to carefully stage each room so that distracting elements are removed and viewers are left to focus on what really matters. Staging can also better portray the lifestyle a property offers, which can make or break attracting the desired interest online or in print. Small touches like this can have a massive impact on the quality of the final images, so it's worth spending the time to get the property looking just so.
Estate agents rarely have time to move things around as much as is needed, and for agents' own photography it isn't really worth doing anyway. I pride myself on my level of service, which is why I am happy to work with the vendor to move undesirable items out of sight before taking the best photographs possible. And, I also commit to moving things back once finished too to leave things exactly how I found them.
Aerial imagery is som

ething that can be incredibly impactful for listings. Whether it be a bird's eye view of a plot, the sweeping grounds and countryside beyond or the local town/village, images taken from the sky give a whole new perspective on the landscape.
They can grab a viewer's attention better than normal ground-based photos, and are generally just more befitting of listings that enjoy the best surroundings.
An important point to note is that I am a fully qualified and insured drone pilot, with the necessary training and experience to operate in line with regulations. My Permission for Commercial Operation (PfCO) from the Civil Aviation Authority (CAA) means you can book aerial photography with the peace of mind that you are staying within the law.
If you're in need, I can also draw up highly accu

rate floor plans, incl

uding accurate measurements for things like windows, island units and worktops. Older properties here in rural Yorkshire can provide no end of challenges to untrained floor planners, so hiring a professional ensures accurate results every time.
Turnaround time is the same as professional photographs - 24 hours.
A typical residential shoot workflow
The client books an appointment for professional photography
Aerial Photography planning is done if necessary
The property is staged and photographed
The image files are edited, processed and sent electronically
Images are ready for marketing