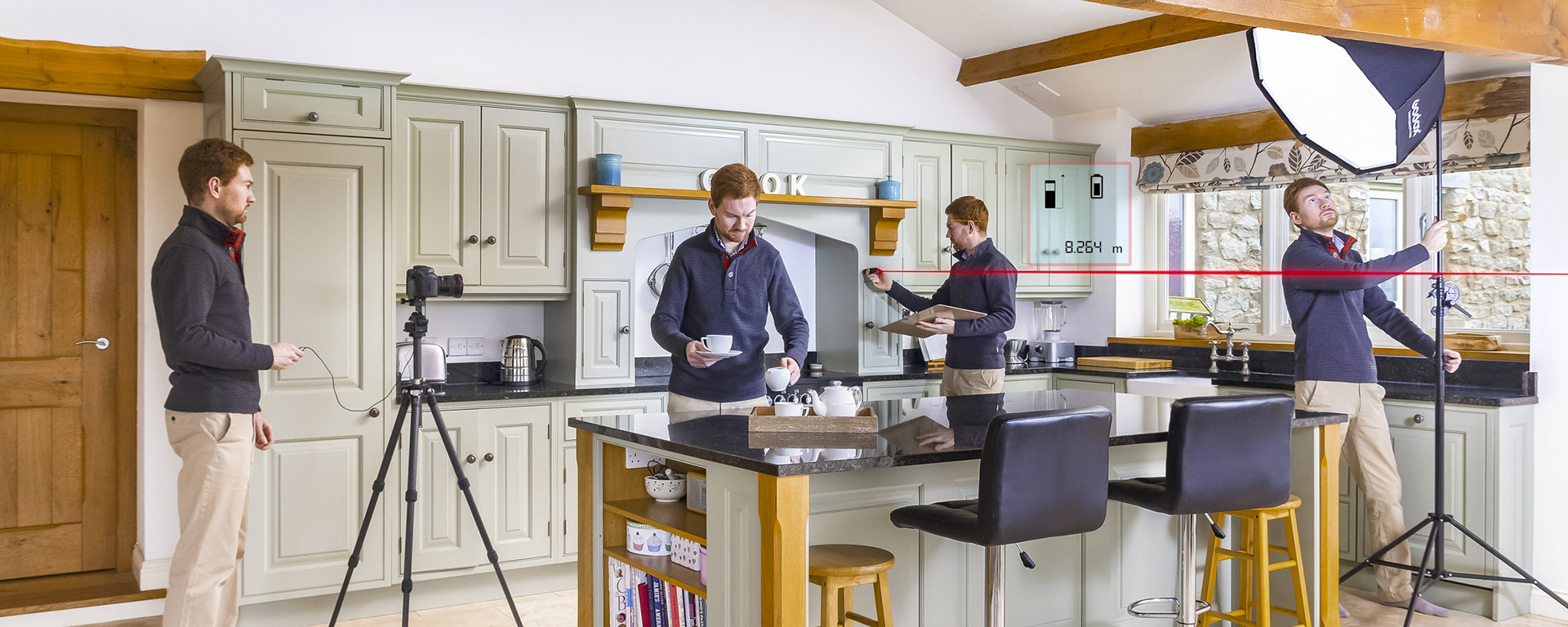 Property photography is about more than just the photography. In fact most of the time, that is only a small part of the time spent on an appointment.
To get your property looking its very best,

property staging

is included at no extra cost. I take time to carefully stage each room so that distracting elements are removed and viewers are left to focus on what really matters. Staging can also better portray the lifestyle a property offers, which can make or break attracting the desired interest online or in print. Small touches like this can have a massive impact on the quality of the final images, so it's worth spending the time to get the property looking just so.
If you're in need, I can also draw up highly accurate

floor plans

, including accurate measurements for things like windows, island units and worktops. Older properties here in rural Yorkshire can provide no end of challenges to untrained floor planners, so hiring a professional ensures accurate results every time.
Likewise with properties of any age,

off-camera flash

 is paramount for clearly showing the features in a room. My priority is to focus on the portrayal of natural light to make the images as close to what the naked eye sees as possible. Artificial lighting helps me to illuminate the shadows and rescue detail in the brightest highlights for a balanced exposure across the scene.
Finally,

aerial imagery

is something that can be incredibly impactful for listings set in so much wonderful countryside. Whether it's the local village setting, or the wonderful views of the Moors beyond the grounds, an aerial image gives a perspective like no other.
Drone capture photography with full insurance and CAA licensing
Save £35 when booked in combination with one of the packages below
__________
Property value up to £200,000
__________
Property value between £200,000 and £350,000
__________
Property value £350,000 and above
__________
Unlimited repeat listing use
A typical residential shoot workflow
The client books an appointment for professional photography
The property is staged and photographed
The image files are edited, processed and sent electronically
Images are ready for marketing